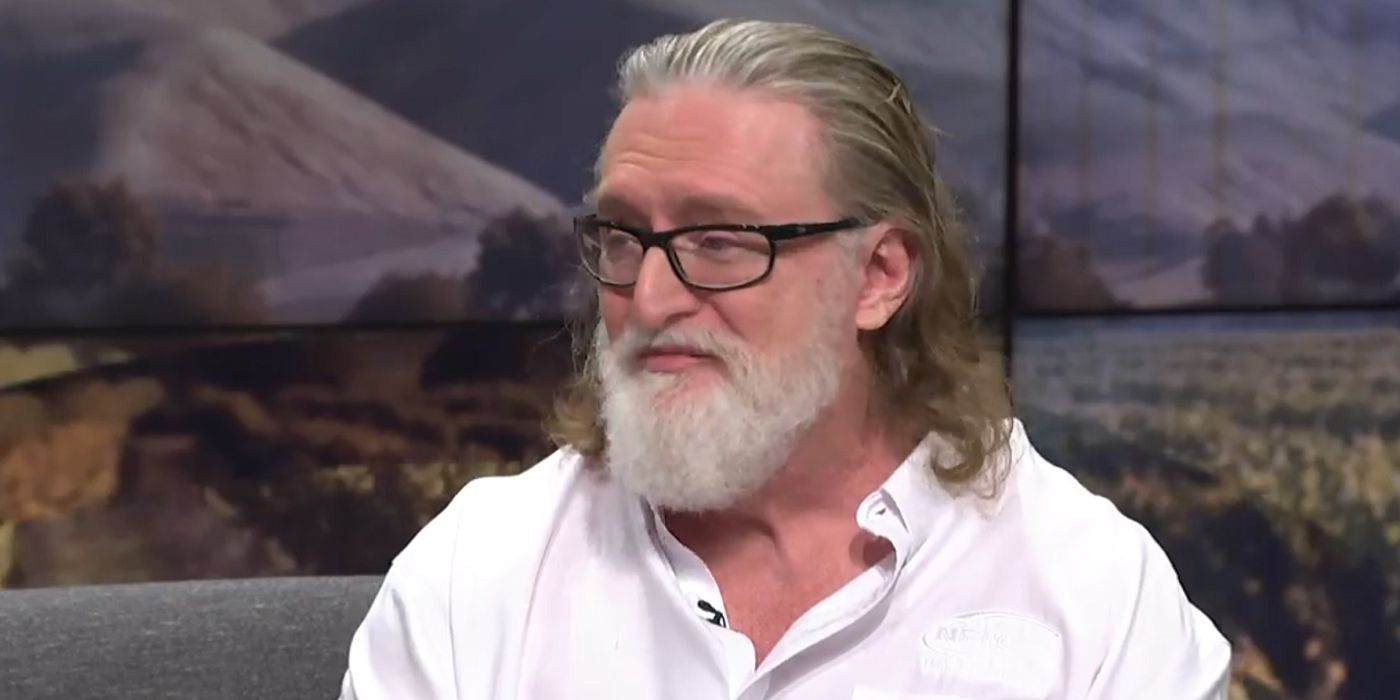 Valve CEO Gabe Newell discusses the possibility of holding in-person Counter-Strike and Dota 2 esports tournaments in New Zealand.
The video game industry has been impacted in profound ways by the ongoing COVID-19 pandemic. One part of the industry hurt more than others has been the esports scene, as live competitive events have been shut down and postponed until the pandemic has passed. Many events have moved online, as event runners find clever ways to organize. But Valve CEO Gabe Newell thinks he's found a way for Counter-Strike or Dota 2 tournaments to be held live, even with the pandemic ongoing.
Some may recall that Gabe Newell is spending the pandemic in New Zealand where he's become something of a local treasure. New Zealand has had an impressive response to COVID-19 thanks to an early heavy-handed approach and strict customs rules since. Speaking with the local news, Newell talks about how New Zealand is "the only country in the world" where tournaments could be run safely. That's not necessarily a promise, but it's certainly now a realistic possibility.
RELATED: Gabe Newell Wants Meeting With New Zealand Prime Minister to Talk Relocating
Further, Newell says that the odds of an event being held in New Zealand continue to increase. He mentions that "COVID keeps mutating," which is making it more likely for such a decision to be made, implying that the continued spread and infection rate makes it unlikely for the pandemic to cease in the rest of the world.
The difference, for Newell, is that he's unable to say when the rest of the world will be ready to host such a tournament. Whereas with New Zealand, he says that he would have a lot of confidence in creating a plan for a tournament like Dota 2's The International. To that effect, he says that "hopefully the procedures can be put in place," insinuating that organizing a tournament would require the New Zealand government's involvement. Nothing seems to be changing as of now, but perhaps later in the year.
The big question at hand is whether Newell is saying this in a lighthearted manner or if he's very serious about the possibility of hosting a tournament in New Zealand. With proper protocols in place, it's definitely realistic. It's just a matter of organizing travel, testing, quarantine, and accommodations. But that doesn't mean that  Valve would, or even should, try to accomplish that in the middle of the pandemic.
That said, there are absolutely a lot of Counter-Strike and Dota 2 fans who would love to watch a live tournament even online. There could even possibly be a live audience for it. If that's an option, versus not having a The International until late this year or even 2022, then it's certainly worth exploring the possibility of.
Counter-Strike: Global Offensive and Dota 2 are available now on PC.
MORE: How Coronavirus Has Influenced the Gaming Industry
Source: TVNZ
5 Great Shooter Games on Xbox Game Pass