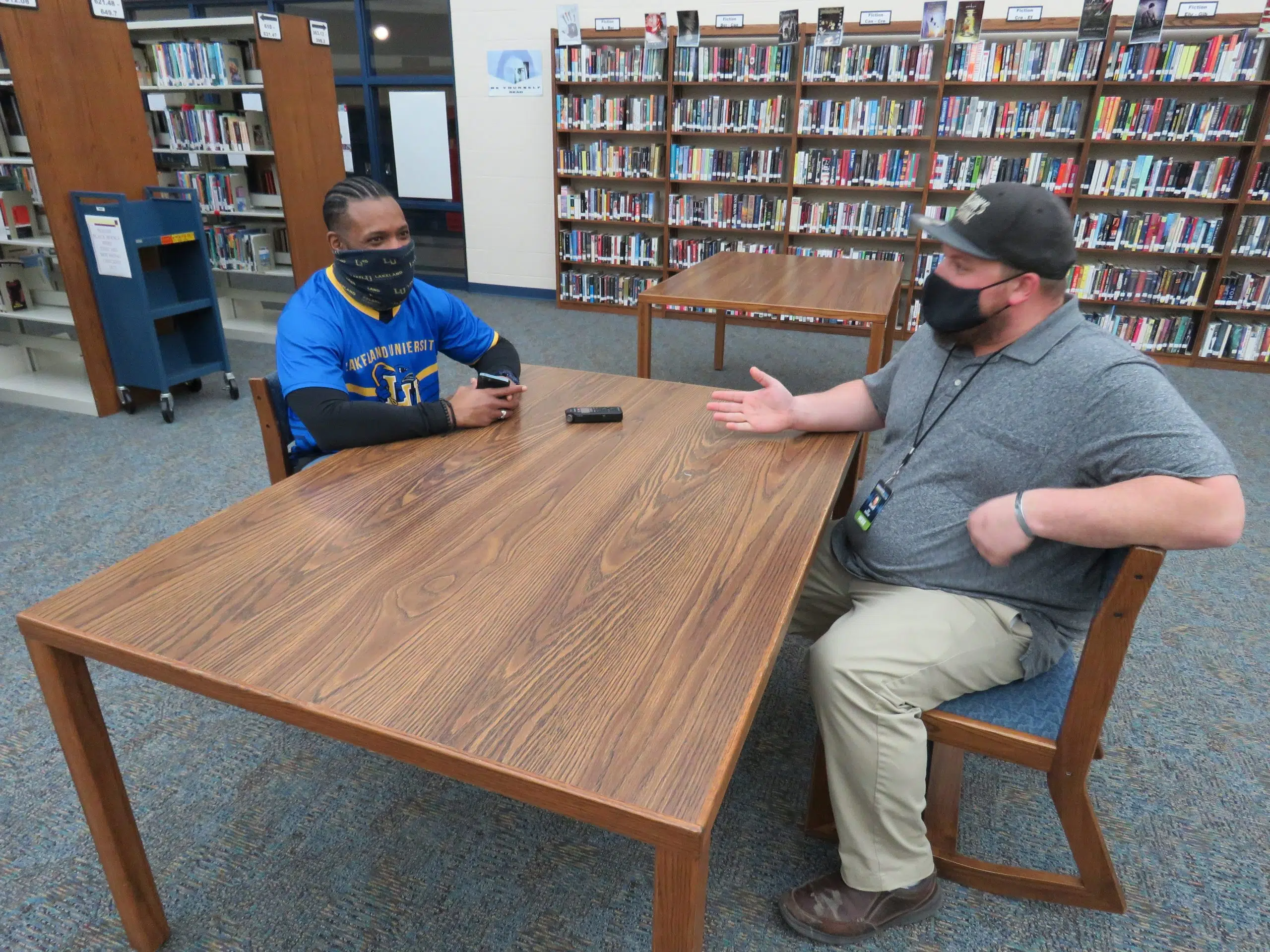 Ahman Green may be better known as the legendary Green Bay Packer running back who scampered for a 98-yard touchdown against the Denver Broncos in 2003, but nowadays he is the Head Coach of the Lakeland University eSports team.
Green was at Two Rivers High School on Wednesday (February 10th) to speak with parents of students at the school who are interested in the program. Green said he has had a passion for gaming for his whole life, starting with watching his father work.  "My dad was an IT guy at a company," Green explained. "We lived in Los Angeles at the time, and he would bring home computers, VCRs, electronics that needed to be fixed, and I would watch him, sitting over his shoulder, fixing those items."
Then one day his father brought home a Colecovision gaming system, and a love of gaming was born. Green spent his spare time playing the original Donkey Kong game and Zaxon. As is the case with many professional athletes, Green has a competitive drive, which is another reason he is drawn to the eSports world.
"There's a competition element that is different from the traditional sports I grew up playing," Green said. "I grew up playing football, baseball, basketball, track, playing with my friends in the neighborhood. Either you are playing against the computer, or now, you play online against your friends or unknown people we call 'Randoms'."
Many people still see video games as a waste of time, or simply lazy people sitting around eating Doritos and drinking Mountain Dew. Green said that may have been somewhat the case in the past, but nowadays is far from the truth. In fact, gaming helps some people come out of their shell. "It makes somebody that is a natural introvert, and for 20 or 30 minutes or whatever that game lasts, they are the complete opposite," Green explained. "They are talking to someone, even if they are not sitting right next to them."
While making it to the NFL was a lifelong dream of his, Green said his current role as Coach of the Lakeland University eSports team is another dream of his. We asked how achieving this goal compares to making it to the NFL, and he said it is "neck and neck".
A member of the Two Rivers eSports team will be joining Green at Lakeland College, as he recently received a scholarship from the school to compete on their team, playing Overwatch. To learn more about the Lakeland University eSports team, visit Lakeland.edu/esports.