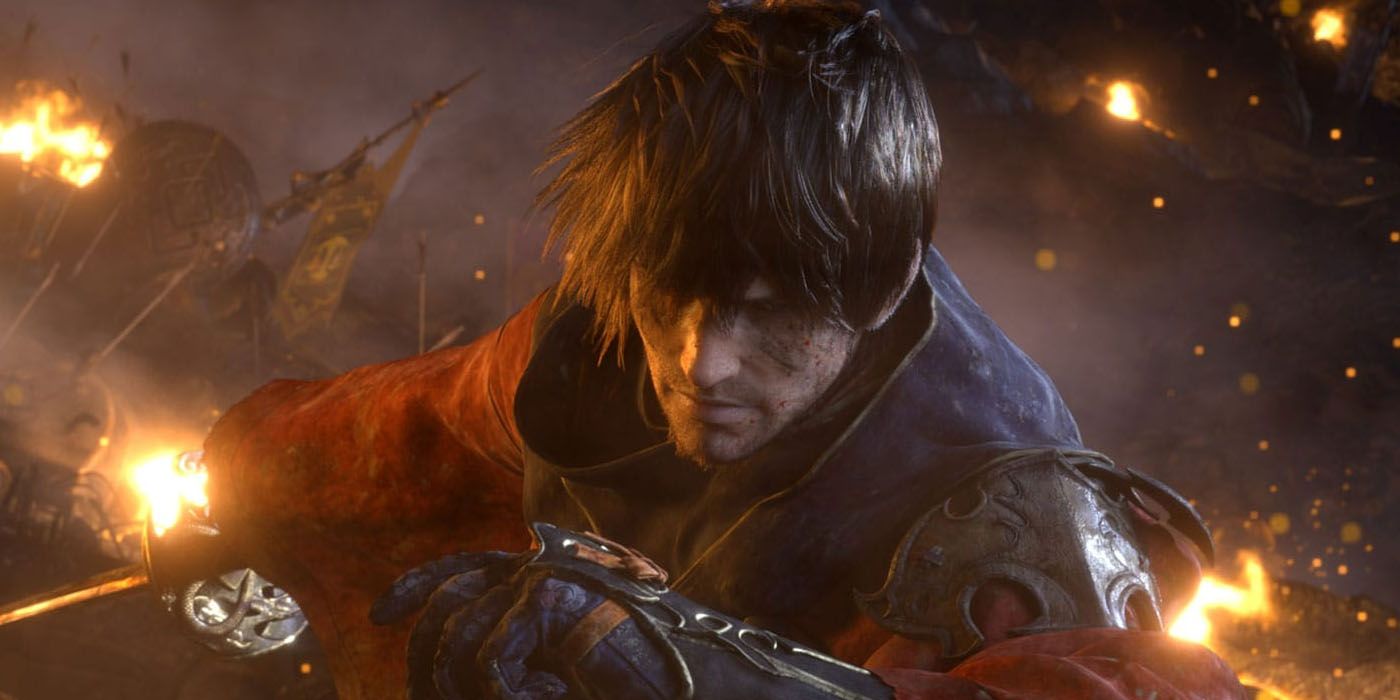 Final Fantasy 14 director Naoki Yoshida unveiled some PS5-rendered footage of the MMORPG during a recent live stream ahead of this month's open beta.
Fans of Final Fantasy 14 have just received a sneak preview of how the game will look on PlayStation 5, courtesy of a recent livestream from Square Enix. An open beta for the current-gen version of Square's popular MMORPG was announced earlier this week with a launch set for April 13, though the full game won't be released until much later in the year.          
Among the new features being brought to Final Fantasy 14 on the PS5 are significantly faster load times, smoother frame rates, and "true" 4K resolution support. Additionally, this beta will include many other enhancements thanks to the PS5's groundbreaking hardware, such as haptic feedback that simulates in-game environmental factors like raindrops and 3D audio tech that allows for more immersive sound from different sources and directions.
Related: Is Final Fantasy 14: Endwalker The Last Expansion?
As reported by Game Rant earlier today, Final Fantasy 14 producer and director Naoki Yoshida showed off some footage of the game running on PlayStation 5 in a special Letter from the Producer stream. This footage, which can be viewed on YouTube, featured a female Lalafell emoting on a sandy shoreline near a hill as Yoshida discussed the jump from the standard 720 resolution to 4K graphics. It isn't the most action-packed display of the PS5's intense graphical capabilities, and the differences can be difficult to see, since the footage is restricted to a monitor to the side of Yoshida, but it still provides players with a small taste of what they can expect with Final Fantasy 14 on PS5.
https://www.youtube.com/watch?v=4wt4ZoN8YN4?start=4742&feature=oembed
Final Fantasy 14 has come a long way since its initial launch in 2010, where it was met with universal derision due to stale gameplay and a plethora of glitches and technical performance issues. After being revamped in 2013, the game has enjoyed a successful run throughout the previous console generation and gained over 16 million subscribers over the years. Final Fantasy 14's most recent gameplay expansion, subtitled Endwalker, is set to release this fall and will introduce a brand-new character class called the Sage.      
Today's Final Fantasy 14 livestream only focused on the PS5 open beta briefly, but it still gave fans a tiny preview of how the game will perform on the new console. Players who already have a PlayStation 5 will be able to step into the realm of Hydaelyn and get a much better handle on how Final Fantasy 14 looks and feels on current-gen hardware when this beta launches in just a few short weeks on April 13.
Next: How to Unlock Every Extreme Trial in Final Fantasy 14
Monster Hunter Rise Spirits Have Arrived In Super Smash Bros. Ultimate
About The Author