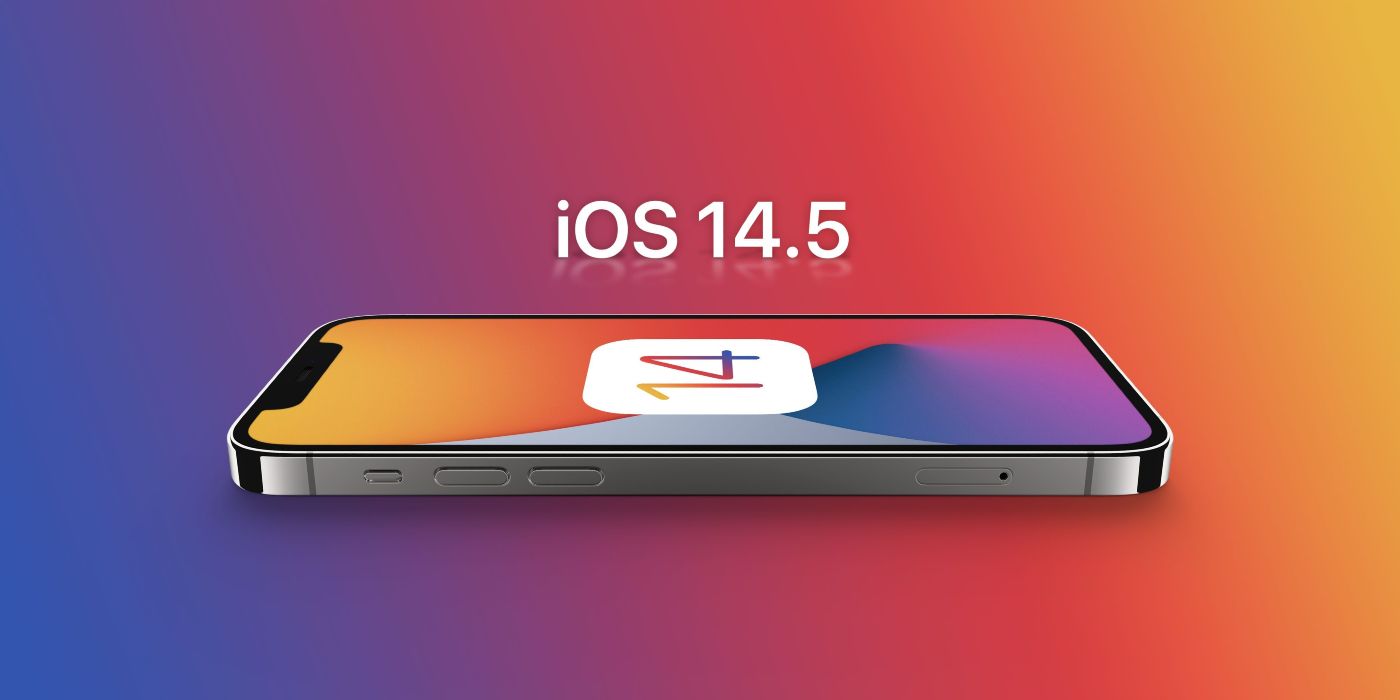 Apple is rolling out its iOS 14.5 update next week, which will include iPhone support for both PlayStation 5 and Xbox Series X controllers.
Apple confirmed that its next version of iOS will be arriving very soon. The next update will be iOS 14.5, and it is scheduled to begin rolling out to Apple devices next week, seemingly aimed at providing more customizability as well as better transparency when it comes to security.
News of the Apple operating system update came during the tech giant's April 20 Spring Loaded event, which showcased several new upcoming products from the company. While the event didn't include a presentation or demonstration of iOS 14.5, Apple did reveal the release window of the software to be next week, beginning on April 26.
RELATED: Apple Introducing New Purple iPhone 12 Color
The most prevalent new feature for gamers is the addition of iOS support for PS5 and Xbox Series X controllers. Found in 14.5's pubic beta, the advent of console controller support for iPhones could be a watershed moment for mobile and cloud-based gaming. A common gripe with playing video games on mobile devices has been the lack of precise control and ability for complex inputs, given the two-dimensional touchscreen nature of phones. With streaming services like Microsoft's Project xCloud running beta tests for iOS devices and PCs, the gaming industry appears to be on the cusp of delivering a fully mobile console gaming experience.
Although Apple seems keen to facilitate online gaming on its devices, its legal battle with Fortnite developer Epic Games remains ongoing, with both companies' CEOs set to testify in court next month. According to Law360, the in-person trial will begin on May 3 and run for roughly three weeks. Both Epic and Apple have submitted tentative witness lists and their respective CEOs, Tim Sweeney and Tim Cook, are expected to take the stand and testify before the court.
Other features in iOS 14.5 include Face ID working with masks. The new iOS also adds a big privacy feature called App Tracking Transparency, requiring apps to get user's permission before sharing activity and data. It also employs AI to learn which music platform the user prefers, rather than defaulting to Apple Music. This will be especially pertinent to avid music enthusiasts who use paid services like Spotify Premium, which Fortnite is offering 3 free months of with a Fortnite Crew subscription.
The burgeoning console-quality gaming market on mobile devices should be exciting for gamers, and the industry as a whole. Cloud gaming services, like PS Remote Play and Project xCloud, will only increase gaming's versatility and accessibility. Considering how often people drop their Apple devices, however, it might be a good idea to invest in some next-gen protective gaming accessories to ensure all of a player's proper components remain intact.
MORE: It's Time for Apple To Work On Its Bad Gaming Reputation
Source: TechRadar
Xbox Continues to Tease Nintendo Collaboration