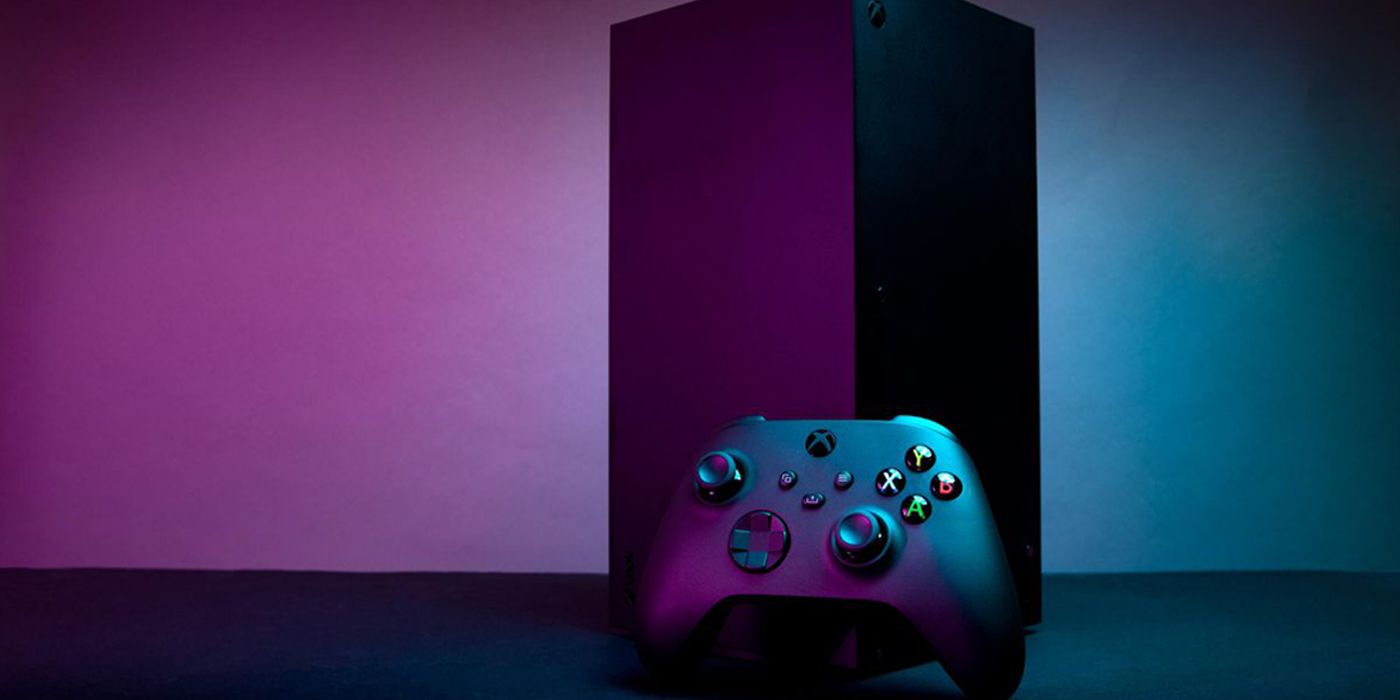 There's nothing that quite stops the hype train that is the excitement surrounding the newest consoles like having to grapple with the fact that actually getting one of them feels next to impossible. The FOMO felt when seeing people boast pictures of their Xbox Series X is very real and plenty of people are sitting through loading screens upwards of 45 seconds on their Xbox One craving a console upgrade.
It is true that, despite being out for roughly six months, it's still tricky to lockdown a successful Xbox Series X purchase. While a challenging feat to accomplish, it's not impossible if prospective buyers are willing to play the waiting game as often as they play Warzone. Like Warzone, however, those looking to pick up the "most powerful console ever made" will need to act fast, be tenacious, and, most importantly, have patience. Sometimes securing a new console is a marathon and not a sprint, but with that in mind, here are the best strategies on how to get an Xbox Series X in 2021.
Continue scrolling to keep reading
Click the button below to start this article in quick view.
RELATED: What Xbox Series X is Already Bringing to the Table for Fall 2021
Checking NowInStock.net for the Series X
There are a handful of websites that can help prospective console buyers see what's in stock and where, but no site is as helpful as NowInStock.net. NowInStock keeps a live list of online inventories and pricing data while also keeping track of when items were last in stock to help customers see and recognize the patterns of when specific items are restocked. It can be used to track anything from toilet paper to Funko Pops, but it might be most useful for those tracking down a Series X.
When at the computer, it's not a bad idea to keep a tab of NowInStock open at all times because console drops are often random and NowInStock can play customized audio alarms for when the Xbox Series X gets restocked. The website can also send email and other electronic notifications when stores restock which can help with securing a Series X when on the go.
Make Accounts For Faster Online Checkout
Something that plenty of people get caught up on and ultimately lose the Xbox Series X in their online cart is the checkout process. Because so many people are rushing to online retailers the moment they have consoles in stock, sites are bound to be running very slowly. Even sites for major corporations don't usually have the bandwidth to support such large numbers of visitors. To counter that, make sure to have accounts already set up with the major retailers to make the checkout process as smooth and easy as possible.
Retailers that regularly get restocks of the Series X include places like the Microsoft Store, GameStop, Walmart, Target, Amazon, BestBuy, Costco, and Sam's Club. Unfortunately, both Costco and Sam's Club require paid memberships to purchase from, so if no membership is immediately available, make sure to ask around and see if anyone is able to help the cause. Some of the sites listed above even allow for credit card information to be tied to the account negating the need to enter it during checkout. Being logged in with this feature can drastically improve the odds of making a successful purchase by reducing the time between the restock going live and checking out.
RELATED: Every Video Game Release Coming Soon For Xbox Series X|S And Xbox One
Decide If Bundles Are Worth It
A common complaint that's surfaced since the Xbox Series X launched last year is that there are far too many expensive bundles being sold and not enough individual consoles. Retailers like GameStop, Costco, and Sam's Club are frequently restocked with bundles that cost over $700. While the bundles include things like extra controllers, subscriptions to Xbox Game Pass, additional games, and even store credit, many people don't want or need the extras and just want the base console.
Spending an additional $200 for something that may or may not even be desired is a tall order. At the end of the day, it's up to the individual if the bundle is worth it in the long run. However, deciding to not buy a bundle might reduce the opportunities of getting a Series X. Either way, make sure to have decided whether or not a bundle is the right move so that an extra $200+ isn't spent without consideration.
Utilizing Social Media for the Series X
Not everyone is on Twitter, but when looking to buy a new Xbox, it becomes a necessity. There are countless gaming deals Twitter accounts that reliably tweet about the best deals as well as console restocks. Perhaps the most famous account is user Wario64 (@Wario64) who provides constant restock and deal updates as well as the most recent gaming news. Turning notifications on for their account isn't a bad idea, but there will plenty of other promotions and tweets coming too.
When looking to Twitter to buy a Series X, it might be more advantageous to use a new console-specific account as opposed to general deals accounts like Wario64. One of the best accounts to turn notifications on for is GYX Deals (@GYXdeals). This account is much more focused on PS5, Xbox Series X, and hard to get PC components so there's more clarity about what's available where. Oftentimes, GYX Deals beats accounts like Wario64 to the punch making snagging a Series X far more likely from their links.
Another account to keep an eye on is the official Xbox Twitter account (@Xbox). However, they tweet frequently about non-restock-related things. Similar to other deals accounts, it might be hard to sift through the countless tweets and hone in on the deals.
Having Patience Is An Essential Skill
It's unclear just how long it's going to be until trying to find an Xbox Series X doesn't feel like taking on another full-time job. Right now, it seems like this might be the state of things until 2022, but the console might become more available as the holiday season approaches. It's really important to remember that getting a Series X is really hard and will take time, patience, and a whole lot of luck. If frustration starts to creep in, take a break for a while and then come back to the grind. It might feel impossible now but with enough time, it'll happen. Use the tips above along with some determination and an Xbox Series X should be just within reach.
MORE: Explaining the New Xbox Game Pass Games for June 2021
E3 2021 Could Be Obsidian Entertainment's Time to Shine
About The Author