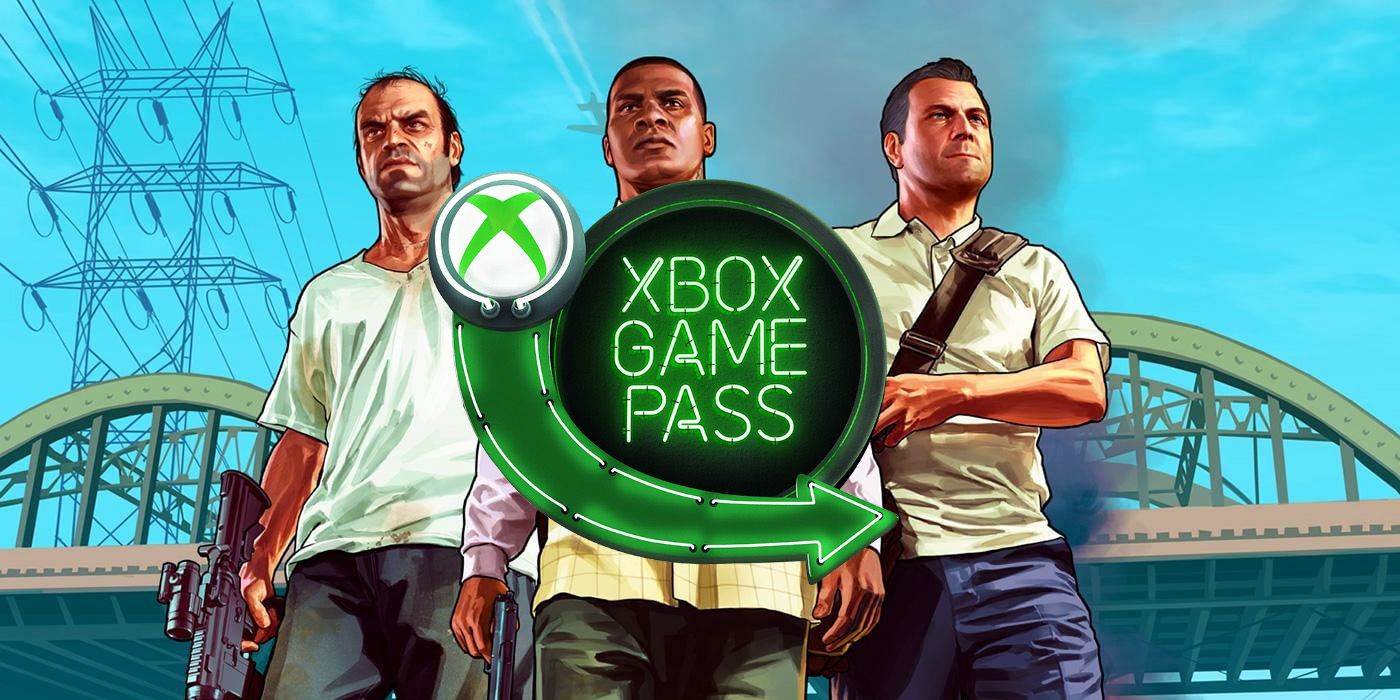 Microsoft has announced that Grand Theft Auto 5 is coming to Xbox Game Pass for consoles and cloud devices on April 8 after leaving a year ago.
Microsoft has announced that Grand Theft Auto V is coming back to Xbox Game Pass this week, bringing one of the biggest video games of all time to the service. GTA 5 is one of the best-selling games of all time, sitting only behind Minecraft.
Rockstar Games' Grand Theft Auto 5 continues to sell, despite originally being released during the PS3/Xbox 360 era. The game is due to receive a current-gen update on PS5 and Xbox Series X/S in the latter half of 2021, but those ports still. Once the updates drop, then Rockstar can expect even more sales to come flooding in, as players will return to check out just how beautiful the game can look on new hardware.
Continue scrolling to keep reading
Click the button below to start this article in quick view.
Related: GTA Online Streamer xQc Nearly Passes Out During Bank Heist
The Xbox Series X owners of the world might not have to purchase the game at all once the update is released. Xbox announces that GTA 5 is coming to Xbox Game Pass for consoles and cloud gaming on April 8. This isn't the first time that the game has been available on the service, as GTA 5 was on Xbox Game Pass in 2020. It was only on Game Pass from January to May last time, even though many games spend at least a year on the service.
GTA 5 isn't the only new title coming to Game Pass in April, but it's bigger than everything except Outriders. The other new titles announced for Game Pass this month are Zombie Army 4: Dead War (consoles, cloud, PC), Disneyland Adventures (cloud), and Rush: A Disney/Pixar Adventure (cloud) on April 8. They'll be joined by NHL 21 (consoles) on April 12, Rain on Your Parade (cloud, consoles, PC) and Pathway (PC) on April 15, and MLB The Show (cloud, consoles) on April 20.
Microsoft has been surprising fans with new Game Pass announcements over the past few months, so more titles are expected to launch on the service alongside the ones mentioned above. GTA 5 has sold over a hundred million copies around the globe, and there's a good chance that many Game Pass subscribers already own the title in some form. It's a great addition for people who have managed to hold off, or who have a brand new Xbox Series X/S with no games from prior generations. It's also the most compelling title in April for those who aren't huge sports fans.
Next: GTA 6 Could Feature Massive Project Americas Map, Per Leak
Grand Theft Auto 5 will be coming to Xbox Game Pass for consoles and cloud gaming devices on April 8, 2021.
Source: Xbox
Star Wars: Republic Commando Is Now Available On Nintendo Switch
About The Author