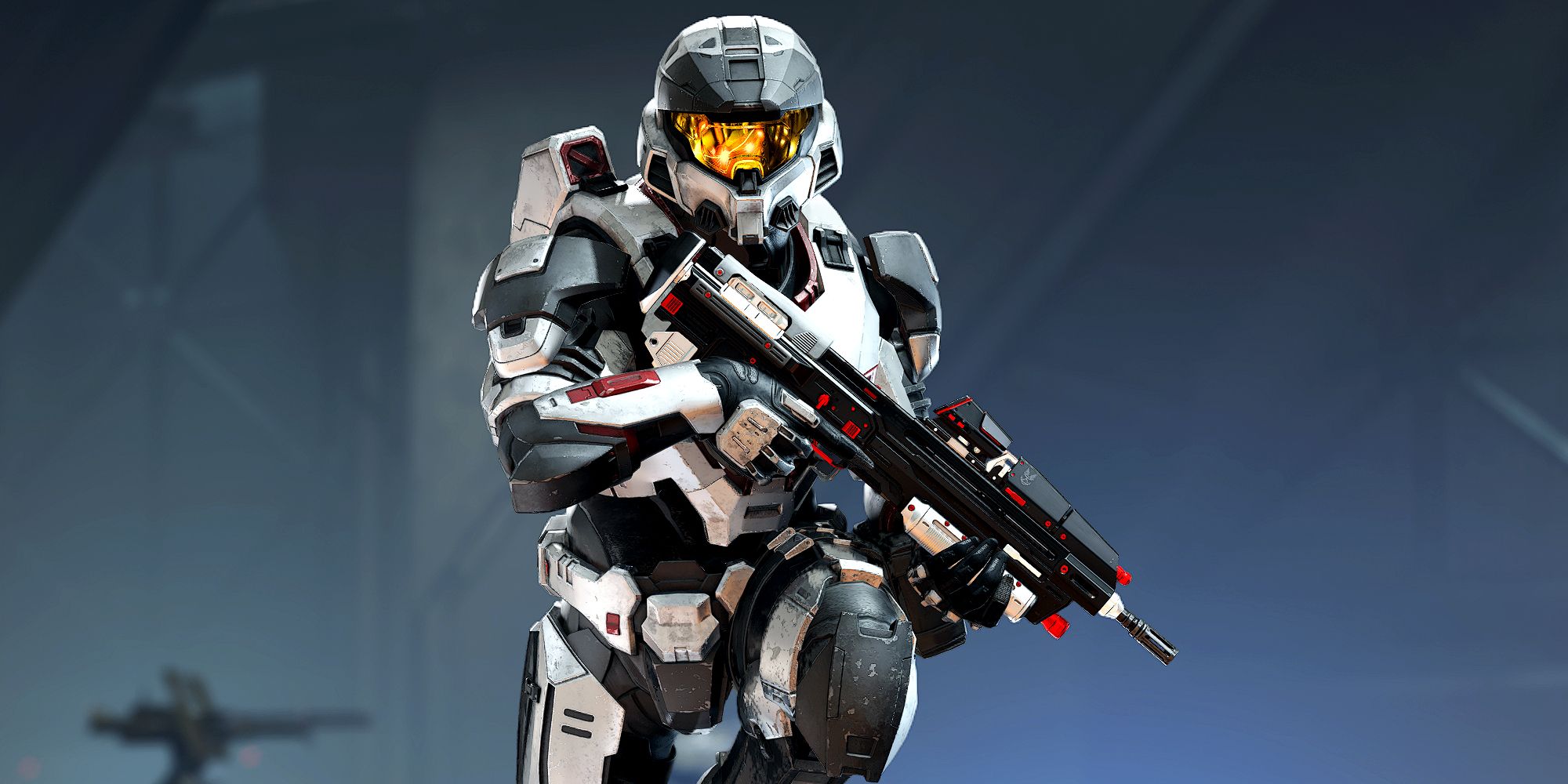 343 Industries confirms that Jeff Steitzer, the iconic multiplayer announcer for the mainline Halo games, will reprise his role in Halo Infinite.
Developer 343 Industries has confirmed that Jeff Steitzer will reprise his role as Halo's beloved multiplayer announcer in Halo Infinite later this year. Steitzer has been the multiplayer announcer for every mainline Halo game since Halo: Combat Evolved, as well as the firefight announcer in Halo 3: ODST.
Halo Infinite was set to launch in November last year alongside the Xbox Series X|S, but pandemic-related development challenges and mixed reception to the campaign demo in July caused 343 Industries to delay the project. To keep anxious fans up to date on development, 343 has committed to posting monthly "Inside Infinite" updates on Halo Waypoint from a number of teams who discuss their work on the game. 343 also puts up a #Ask343 video on YouTube after every "Inside Infinite" update to address pertinent questions from fans on Twitter regarding each month's blog post. Last month, the Audio Team discussed how they created the unique sounds of Zeta Halo.
Related: Halo Infinite's Subtle Weapon Change Pointed Out By Community
In a #Ask343 YouTube video from April 15 wherein developers answer questions about Halo Infinite's sound design, one fan asks the audio team if Jeff Steitzer will return as the multiplayer announcer. Lead Audio Technical Designer of Halo Chase Thompson responds, "I can confirm that – yes, Jeff Steitzer will be back, and we are super excited to see how fans enjoy the new VO for the multiplayer experience." The overall video is over thirty minutes long and can be viewed below in its entirety:
https://www.youtube.com/watch?v=EqMyQnNFeRE?feature=oembed
Aside from confirmation that Jeff Steitzer's traditional role in the Halo franchise will persist, the video also answers fundamental questions about the score and audio cues in Halo Infinite. Joel Yarger, the music supervisor of Infinite, insists that the soundtrack has a wide arrange of emotional offerings that can't be conveyed yet for fear of spoiling the narrative. Kyle Fraser, the lead sound designer, notes that the Plasma Pistol's new charge-up noise is both iterative and familiar. For streamers worried about DMCA violations with Halo Infinite's music, Yarger assures players that 343 intends for "streamers and content creators to be able to use the music of Halo Infinite in their content."
It's no surprise that Jeff Steitzer will once again be the multiplayer announcer in a mainline Halo title, but the confirmation from 343 is a relief. Regardless of any problems that Infinite may or may not have when it releases, the multiplayer announcer should not be one of them. Steitzer is nothing short of a staple in the Halo series; he's a large part of what makes the multiplayer in the games so charming, iconic, and memorable. Without Steitzer, Halo just wouldn't feel the same. Players can once again look forward to hearing Steitzer shout "Double Kill!" when Halo Infinite launches this holiday season.
Next: Best Halo Extended Universe Characters Halo Infinite Could Include
Source: Halo/YouTube
Days Gone Players' Petition For A Sequel Gets Over 30,000 Signatures
About The Author